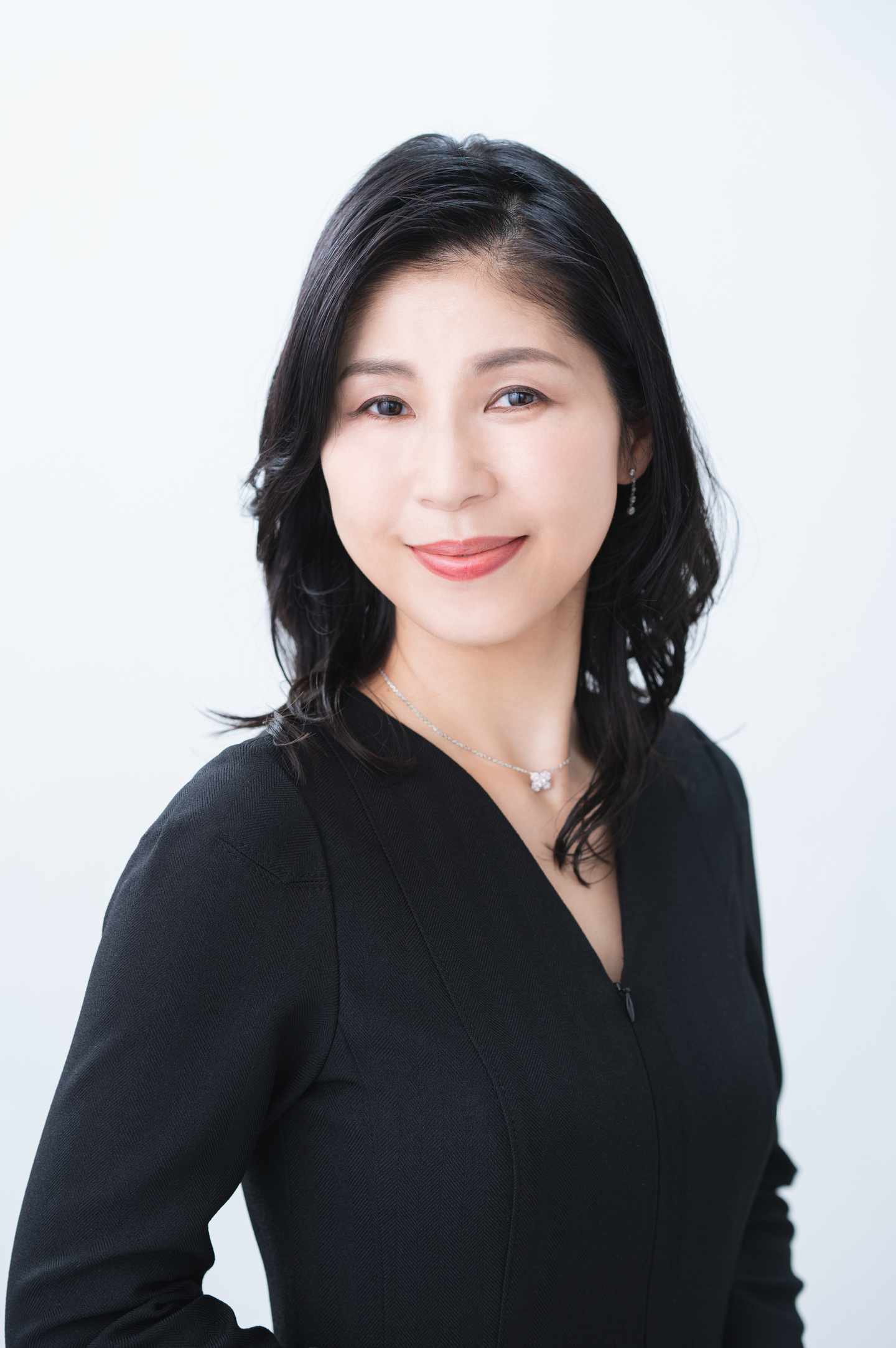 浅野真弓
あさのまゆみ
---
桐朋学園大学在学中に神奈川フィルハーモニー管弦楽団と共演、卒業後、ドイツ国立マンハイム芸術大学大学院を優秀な成績で修め、ドイツ国家演奏家資格を取得。

サン・ノン・ラ・ブルテッシュ国際ピアノコンクール入賞、ルイッジャ・ストラメージ国際ピアノコンクール優勝、ロヴェーレ・ドーロ国際音楽コンクール優勝、マリア・カナルス国際コンクールで第3位入賞。ヨーロッパ各地でソロ・リサイタルを行い、ヒルデスハイム市立劇場管弦楽団のツアーコンサートにソリストとして参加。

帰国後は、ソロ、室内楽、デュオ・ピアノ、歌曲伴奏など幅広く演奏活動を展開。ウィーン・フィル首席チェリスト、タマーシュ・ヴァルガとデュオのCDをリリース、レコード芸術特選盤、読売新聞推薦盤の評価を受けた。バリトンの河野克典と日本歌曲のCDもリリースしている。音楽の友編集の『最新ピアノ&ピアニスト』誌上(2018年1月発行)で「日本の名ピアニストたち」に選出され、主宰する室内楽シリーズの公演は、音楽の友誌「コンサート・ベストテン2018」に選ばれた。
NHK-BS「クラシック倶楽部」、NHK-FM「ベストオブクラシック」に出演。
「異なるタイプの楽曲を見事に描き分けた」(『音楽の友』2016年11月号、堀江昭朗)、「キャリアを実感する深遠なアンサンブル」(『音楽の友』2017年12月号、上田弘子氏)、「作曲家の核心に迫る生命力と、作品への限りない共感が見事であった」(『ショパン』2018年11月号、真嶋雄大氏)など、ソロ・室内楽ともに音楽専門誌上で評された。

ピアノを山田朋子、種田直之、竹内啓子、R. ベンツの各氏に、室内楽をP. ダン氏に師事。日本演奏連盟、全日本ピアノ指導者協会(PTNA)各正会員。洗足学園音楽大学講師、桐朋学園大学音楽学部附属子供のための音楽教室目黒教室ピアノ講師。
Mayumi Asano
Pianist
---
Mayumi Asano appeared with the Kanagawa Philharmonic Orchestra while a student at Toho Gakuen School of Music in Tokyo. After graduating, she continued her studies in Germany, where she graduated with highest honors from the graduate school of Mannheim University of Music and Performing Arts. She also obtained a German state qualification as a music performer.
She has won a number of awards at international music competitions, such as receiving a prize in the International Piano Competition of St. Nom la Breteche, winning the Luigia Stramesi international piano competition and the Rovere d'Oro international music competition and taking the 3rd place prize in the Maria Canals International Music Competition. Mayumi Asano has also been a featured solo performer in Germany, Italy, France and Spain. She also performed with various orchestras, such as the Stadttheater Hildesheim Orchestra on its concert tour.
After returning to Japan, she has performed in a wide range of arrangements, such as solo recitals, chamber music performances, piano accompaniment for singers as well as two-piano four-hand and eight-hand performances. In May 2015, Mayumi Asano and Tamas Varga, the principal cellist for the Vienna Philharmonic Orchestra, released a CD which was chosen as the best chamber music recording of the month by the Record Geijutsu magazine and as a recommended choice by The Yomiuri Shimbun newspaper.
She also released a CD of popular Japanese lieder while accompanying Katsunori Kono, an outstanding baritone singer.
Her solo and chamber music performances have received accolades and outstanding reviews from classical music magazines.
A January 2018 magazine edited by the staff of "Ongaku no Tomo" (Friends of Music) about the latest achievements in piano and among pianists named Mayumi Asano as one of the best Japanese pianists.
In the November 2016 issue of "Ongaku no Tomo," Akio Horie wrote "she can skillfully perform different types of works." In the December 2017 issue of "Ongaku no Tomo," Hiroko Ueda wrote "her profound ensemble makes us realize the depth of her career." Writing in the November 2018 issue of "Chopin," Yudai Majima wrote, "the vigor with which she approached the core of the composer and the endless empathy with the piece was magnificently demonstrated."
She studied piano with Tomoko Yamada, Naoyuki Taneda, Keiko Takeuchi and Robert Benz and mentored in chamber music by Paul Dan.
Mayumi Asano is a full member of the Japan Federation of Musicians and the Piano Teachers' National Association of Japan (PTNA). She is also a faculty member at Senzoku Gakuen College of Music and teaches piano at the Meguro Classroom of the Music School for Children affiliated with the Toho Gakuen School of Music.